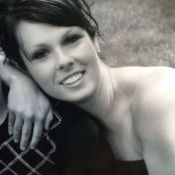 "Nursing has given me the strength and confidence that I didn't see in myself. I excelled in my studies way beyond what I ever imagined. "
Angie, a graduate of Porcupine High School, now lives and farms in Northeast Saskatchewan. As a wife and mother of two, Angie chose Cumberland College for her Practical Nurse training b...

Click to read Angela's story...