English Language Classes for Newcomers
New students welcome anytime September to June!
What will you Learn?
Speaking
Listening
Reading
Writing
Working, life and culture in Canada
Who Can Attend?
Holders of work permits
Holders of Special Visas
Permanent residents
Temporary residents
Program Dates: September 2022 - June 2023
To Register:
Contact the nearest College office for more information and to let us know you would like to attend classes.
Immigration documents
Social Insurance Number
Saskatchewan Health Card
You will also be required to complete an English Language Assessment early on in the program
To Be Assessed for English Language Classes or to be referred to LINC Home Study or Online English Classes:
Contact Lynda McPhee, Assessor: 1-306-873-3841.
---
LINC Classes (Language Instructor for Newcomers)
Cumberland College provides free English classes for immigrants age 18 years and older. Classes are provided for people assessed at English Levels 1-8 according to the Canadian Language Benchmarks (CLB) levels. Eligible learners will participate in a blended learning model that may include both face-to-face and online classes. Language Instruction will assist with speaking, reading, listening and writing skills in English. Each student will receive their own Language Companion binder to collect items for their portfolio and to set their own language learning goals.
Tisdale
615 - 100 A Street. College classroom in the LeStrat building across from the Dairy Queen.
Monday morning, 9:15 a.m. to 11:45 a.m. and Monday evening, 6:30 p.m. to 9:00 p.m.
Phone: 1-306-873-3841
Instructor: Lynda McPhee
Conversation Circles
Practice your English skills for free while meeting other newcomers and making new friendships in our Conversation Circles program offered in Hudson Bay. Conversation Circles provide learners with many opportunities to practice English speaking and listening skills and to learn about Canadian culture. Learners may take this program in combination with Online English or LINC Home Study.
Hudson Bay
230 Main Street United Church
Wednesday, 6:30 - 9:00 pm conversation class. (face to face)
Facilitator: Sherilyn Coates
NEW SUMMER CLASS July 12 - August 30, 2022
Tisdale
615 - 100 A Street. College classroom in the LeStrat building across from the Dairy Queen.
Tuesday evenings, 5:30 p.m. to 8:00 p.m.
Phone: 1-306-873-2525 for more information
Language Tutor
Newcomers in Melfort, Nipawin, or living any where in the Cumberland College region, and who do not have access to our LINC Classes or Conversation Circles or do not have the language skills to participate in LINC Home Study or Online English, may be eligible to receive language training from our English Language tutor. This service will be provided online during the time of social distancing and then face-to-face as health and safety guidelines permit. Contact Lynda McPhee for more information. Meet our Language Tutor, Linda Bird
Study English Online
Improve your language skills by studying English online with the help of a TESL certified instructor via LINC Home Study or English Online. To be referred to this program, you must be assessed by Lynda McPhee. Please e-mail or call for an appointment.
Learners will need:
5-7 hours per week for independent study
to participate in a weekly telephone call with the instructor
a computer with high-speed internet access or a CD player
All English as Second Language Programs are provided at Cumberland College through funding provided by Immigration, Refugees and Citizenship Canada and the Government of Saskatchewan.
EduCanada would like to help you explore Canada. Learn about Canada's culture, history, landscape, education and employment programs and much more. Visit Canada from the comfort of your home. Tour of Canada
Virtual Tour of Canada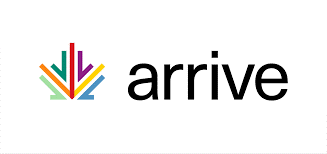 The Arrive website is a website for newcomers to Canada. A great introduction to Saskatchewan for Newcomers can be found on this site.
The Internationational Organization for Migration poster will answer questions you may have about your journey to, and early arrival in Canada. Click on the link to see the infographic: International Organization for Migration
Look for Jobs in Canada. Learn about job search skills, how to get a job, workplace standards and Canadian Workplace culture.

Note: You will need Adobe Reader installed to view pdf documents.