Alumni Stories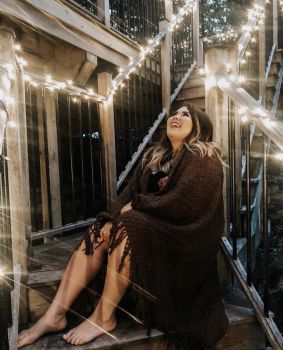 Shawna Schellenberg
Bachelor of Education cohort
"I started in the Bachelor of Education at Cumberland College in 2017. I have loved my experience. "
Adopted when she was 10 years old, Shawna has used her experiences growing up in a blended family and her travels after high school to help her grow and embrace who she is an individual. Her struggles with identity and navigating life in general has been helped by helping others. Shawna' current employment with the North East Outreach and Support Centre women's shelter and the Treehouse emergency receiving home has clarified for her why she wants to be an educator; her passion is to help children of all backgrounds realize they can succeed. Her own journey to this realization has been aided by her work, and by growing up on a farm with 5 siblings and developing a strong work ethic with a love for animals and the outdoors. Shawna loves helping people learn how to help themselves and she feels a real sense of accomplishment when she helps others achieve this goal.

Shawna applied to the University of Regina's 4-year cohort Bachelor of Education program at Cumberland College as she had always loved working with children and thought the program would be a perfect fit for her. She also appreciated that she could get an education close to home. The program, which started in 2017, had smaller class sizes and "wonderful instructors who were genuinely supportive and caring," and whom Shawna always felt were sincere in their desire for their students to succeed. In her first year of education, Shawna used the tutor services and office equipment that were provided by the College, and throughout the program she won scholarships which helped her financially. An added bonus was that Shawna worked casually at Cumberland College, assisting with exams, working at the front desk, and as volunteer peer mentor.

During her time in the program, Shawna feels she has formed some wonderful relationships with her fellow students, as well as getting to know the College staff very well. She encourages anyone who may be struggling to reach out as the College has many supports to help and many people whom want you to succeed. With the stress of academics, it is important to find balance in life and her advice for other students is to establish good routines and take care of yourself. Make self-care your priority, and learn how to mix relationships, work, and social life with the demands of an academic program.

Shawna, who is finished her program in April, 2021, hopes to get a teaching position within the North East School Division but is willing to go wherever a position may be. Congratulations on your success, Shawna! Your education, experiences, and passions make you an asset in any classroom.
Shawna took
University
classes while attending Cumberland College.