Alumni Stories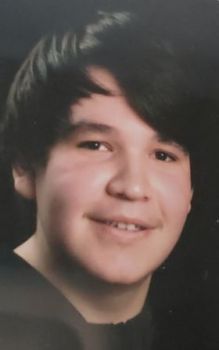 Kashtin Moostoos
Preparing for Work in a Pandemic World
"Taking part in this program made me a more active learner, paying closer attention and learning. "
Kashtin Moostoos recently participated in a short-term work essential and digital literacy training program at Cumberland College. The program, "Preparing for Work in a Pandemic World," was offered in partnership with the RBC Future Launch program. Unemployed or under-employed youth between the ages of 18 and 29 years seeking to improve their employability and computer skills were eligible for the program. The program consisted of 8 weeks of training; 4 weeks of essential work skills and 4 week of computer training. Kashtin, who is from Red Earth Cree Nation, was referred to the program through Canada-Saskatchewan Labour Market Services as he was having little luck in his job search. He had made a resume but did not have a great deal of information on how to conduct a job search especially in the days of COVID-19.
While in the program, Kashtin demonstrated stellar attendance in the online classes. He was an excellent listener, something that can be very difficult when the entire training is offered virtually. He always contributed to class discussions, sharing his own stories and past experiences with the group. From the program, Kashtin became more aware of how his personality affected others and he learned how to be a more active learner, paying closer attention and following the discussion. Although Kashtin did not find COVID-19 dramatically affected his life, he did find some of the technology used for the program frustrating at times. Video calls would freeze and drop but Kashtin would take his time with such problems and would read on what to do to fix those problems. Kashtin's instructor, Stacey, commented that Kashtin was an excellent student who adapted well to the online learning and unforeseen challenges. She was impressed by the fact that if he did not know something, he would ask for help to solve the problem.
Cumberland College would like to say congratulations to Kashtin for completing his online work essentials training and we wish him the best of luck in his job search!
Kashtin took
Certificate/Diploma
classes while attending Cumberland College.