Alumni Stories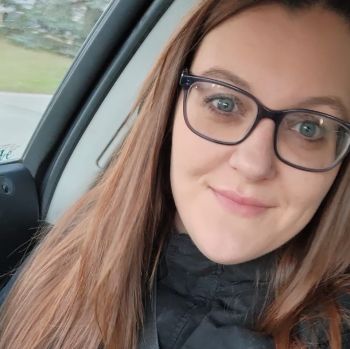 Danae Carson
Adult Basic Education
"I fell in love with the positive atmosphere and knew I had made the right decision "
Danae Carson was born and raised in Saskatoon, Saskatchewan but never liked the city life. She moved to Nipawin at the first chance she got to be closer to the great fishing and recreational activities when she was 22 years old. When she moved to Nipawin, she was not sure about what she wanted to do in terms of career. She learned about the many programs that Cumberland College has to offer and decided that she would apply to the ABE program. After she was accepted to the ABE program in Tisdale she fell in love with the positive atmosphere and knew that she had made the right decision to go back to school.
Danae struggles with anxiety and getting to school was tough that first day. Her anxiety almost kept her away, but with encouragement from her husband, she made it to class and never looked back. Danae recalls the teachers always being ready to help their students succeed. She has always struggled with math and that was one of the class that she needed to take. Her teacher helped her study and let her stay after school before finals to get the extra help that she needed to do well. Danae's favorite memory at the college was when they would get to do activities like make dream catchers and bannock.
Before completing the ABE, Danae applied to the University of Saskatchewan where she wanted to take Education and to the University of Regina where she wanted to Social Work. Danae was accepted into both programs but chose to pursue her career in Social Work. Danae was able to be admitted into the online/distance program through the University of Regina and Cumberland College. This allowed her to live at her home in Nipawin while attending school. She has done well in her university studies, with having to take time off to have a baby, she is back working on her social work degree with only two years left.
Danae took
Adult Basic Education
classes while attending Cumberland College.