Program Start:
5 February 2024
Application Deadline:
31 January 2024
Location:
Online
Credit Granting Institution:
None
Overview: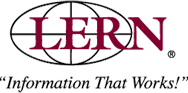 A must-have skill to succeed in business, whether an entrepreneur or a valued employee, is the ability to create, edit and manage spreadsheets. Microsoft Excel is the most used spreadsheet tool in the world. LERN offers an online Certificate in Mastering Excel.
Begin with learning how an Excel worksheet is constructed, populated with content, and edited for delivery. Discover how various menu items, commands, settings and processes affects the look of your Excel worksheets and workbooks.
Then, increase your efficiency by learning how to organize, display and calculate your data into useful information. Identify different types of data and how data can be best visually represented or formatted, by using different data tool techniques.
Finally, you'll learn a variety of Excel's most powerful features to analyze data quickly and easily. This Certificate will help you discover how to attractively visualize your data into meaningful information with confidence.
This certificate includes the following courses:
Mastering Microsoft Excel
Intermediate Excel
Advanced Excel
Check out the funding opportunities available!
Our professional certificate programs may qualify for the Canada Training Credit, Canada-Saskatchewan Job Grant or other sources of funding.
Register today!
Requirements:
Number of hours: 48
Tuition:
$665*
*Note: Tuition, Books and Supplies, Health and Dental amounts are approximate, based on last year's program and may change at anytime.
Notes:
*GST and PST will be added to the tuition cost.
Note: all Professional Development Certificates are non-credit/non-academic and do not offer course credit at the Universities, Sask Polytech, or other academic institutions.
This course is not eligible for International admission.
Note: You will need Adobe Reader installed to view pdf documents.