Graphic Design Software Essentials Certificate
Program Start:
5 February 2024
Application Deadline:
31 January 2024
Location:
Online
Credit Granting Institution:
None
Overview: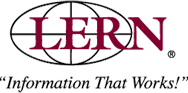 The Adobe software tools are the leading software for graphic design. LERN offers an online Graphic Design Software Essentials Certificate based on the Adobe suite.
Adobe Illustrator is the industry standard computer illustration software. Use Illustrator to draw shapes and design logos, flyers, posters, banners, business cards or any other vector graphics for print or web. Adobe InDesign is the industry standard page-layout program that works with Adobe Illustrator and Photoshop seamlessly. InDesign allows you to create simple to complex multi-page documents such as brochures, flyers, books and magazines. Use Adobe Photoshop to effectively work with selection and editing tools, layers, and masks to edit, retouch and enhance existing images or create your own composite digital artwork. Access to the Adobe software tools required.
Software Requirements:
Students are responsible for purchasing their own software for their course. You will need Adobe Illustrator, Adobe Photoshop and Adobe InDesignTrial versions of Adobe software are sometimes available on the Adobe company website.
This certificate includes the following courses:
Adobe Illustrator Essentials
Adobe Photoshop Essentials
Adobe InDesign Essentials
Check out the funding opportunities available!
Our professional certificate programs may qualify for the Canada Training Credit, Canada-Saskatchewan Job Grant or other sources of funding.
Register today!
Requirements:
Number of hours: 48
Tuition:
$729*
*Note: Tuition, Books and Supplies, Health and Dental amounts are approximate, based on last year's program and may change at anytime.
Notes:
*GST and PST will be added to the tuition cost.
Note: all Professional Development Certificates are non-credit/non-academic and do not offer course credit at the Universities, Sask Polytech, or other academic institutions.

Note: You will need Adobe Reader installed to view pdf documents.