SQL Certificate
Program Start:
5 February 2024
Application Deadline:
31 January 2024
Location:
Online
Credit Granting Institution:
None
Overview: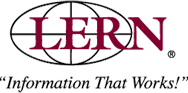 Structured Query Language (SQL) is the industry standard database programming language. It is one of the most in demand skills in occupations that require interaction with data and analyzing data. Through your knowledge of Structured Query Language, you will become more marketable in computer related career fields that pertain to database administration. Learning SQL can also lead to a job that is specific to analyzing data such as a data analyst, a quality assurance analyst, or a business analyst. LERN offers an online SQL Certificate.
You'll first learn about relational database structures, the history and uses of Structured Query Language, and how to use Structured Query Language to create a database, add records to database tables, and how to use SQL queries to extract meaningful data from database tables. You will quickly progress from creating simple SQL queries that query a single table to querying multiple tables simultaneously. You'll also learn how to alter data in a database and how to gather significant statistics from data stored in a database.
Finally, you'll learn techniques that will enable you to write powerful queries that perform complicated searches and sorts on your data. This certificate will enhance your competitiveness in the field of database administration and data analyst jobs.
This certificate includes the following courses:
Introduction to SQL
Intermediate SQL
Advanced SQL
Check out the funding opportunities available!
Our professional certificate programs may qualify for the Canada Training Credit, Canada-Saskatchewan Job Grant or other sources of funding.
Register today!
Requirements:
Number of hours: 48
Tuition:
$799*
*Note: Tuition, Books and Supplies, Health and Dental amounts are approximate, based on last year's program and may change at anytime.
Notes:
*GST and PST will be added to the tuition cost.
Note: all Professional Development Certificates are non-credit/non-academic and do not offer course credit at the Universities, Sask Polytech, or other academic institutions.
This course is not eligible for International admission.

Note: You will need Adobe Reader installed to view pdf documents.