Cumberland College is First Canadian Institute in Canada to Sign New Partnership
June 22, 2016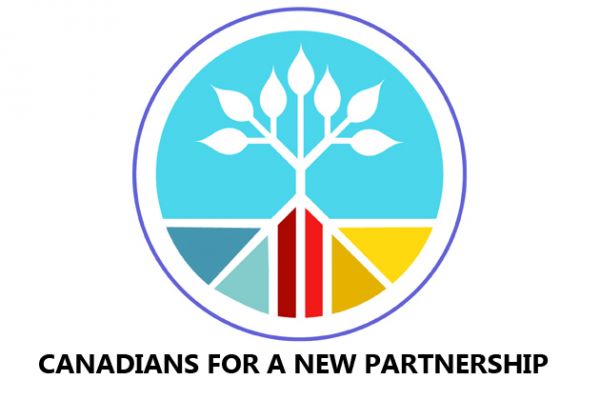 Indigenous and non-Indigenous people across Canada are coming together to forge a new partnership designed to strengthen Canada. The Cumberland College Board of Directors and the Cumberland College First Nations and Métis Advisory Council (FNMAC) are joining the effort by recently passing motions to sign the Declaration of Canadians for a New Partnership (CFNP).
Cumberland College is the first post-secondary institution in the country to pass motions to support the declaration as an organization. "We are incredibly proud to be breaking new ground by supporting the declaration of Canadians for a New Partnership," said Tom Weegar, Cumberland College President. "This will assist us to better serve Indigenous communities and Indigenous students throughout our college region."
"CFNP's mission is to build a new partnership between Indigenous and non-Indigenous peoples of this country – a relationship based on mutual respect and equality – to build a stronger economy and values-based society," says Weegar. "This is very consistent with the work we undertake with Indigenous communities throughout the Cumberland College region."
Cumberland College has been undertaking an Indigenization process for the last two years as part of its Strategic Plan. "Establishing the First Nation and Métis Advisory Council was the first step," says Board Chair, Jim Thiessen. "As well, we are pleased to be implementing Elders-in-Residence programs at all three of our campuses this fall to guide students and provide them with cultural support."
"By signing this declaration, we pledge to build a future that is positive, healthy, and productive," says Sharon Meyer, Cumberland College Board Member, FNMAC Member, and a member of Beardy's First Nation. "We are excited about the prospects for the immediate future but also the long-term benefits for generations to come. Indigenous and non-Indigenous people alike have the same hopes and dreams for their children and grandchildren."
"Although the sins of the past cannot be erased, we must move forward by acknowledging Aboriginal and Treaty rights and the promise of better living situations, education, and economic opportunities," says Marcel Head, Cumberland College Vice-Chairperson and Former Chief of Shoal Lake. "A true partnership, based on mutual trust and shared decision-making, will result in real change."
"We encourage individuals and other organizations to sign the declaration and explore other ways to get involved," says Weegar. "By embracing this new approach and supporting a national dialogue, the future can be better for all Canadians – Indigenous and non-Indigenous." The declaration of Canadians for a New Partnership can be found at www.cfnp.ca.
For more information, contact:
Brenda Mellon
Marketing and Continuing Studies Manager
Cumberland College
Phone: (306) 752-8105
Fax: (306) 752-3484
bmellon@cumberlandcollege.sk.ca