COVID-19 Update
March 14, 2020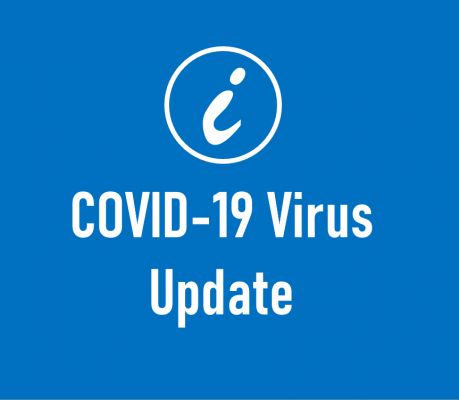 Cumberland College COVID-19 Update
Media Release from Mark Hoddenbagh, President, Cumberland College and Parkland College
Cumberland College is taking measures to prevent the transmission of COVID-19 on our campuses and in the community to minimize any potential impact on our students, faculty and employees. Cumberland College is following recommendations from the Chief Medical Officer of Saskatchewan and the Ministry of Advanced Education.
Our management team has been working with public health officials and our partners to monitor the situation. Our focus is on the health and safety of our entire campus community.
As the situation is rapidly changing, please monitor our website for the most current information.
On March 13, 2020, Saskatchewan Premier Scott Moe, Health Minister Jim Reiter and Chief Medical Health Officer Dr. Saqib Shahab announced new measures to limit the spread of COVID-19 in Saskatchewan.
Effective Monday, March 16:
The Chief Medical Health Officer orders that no public gathering of over 250 people in any one room take place. This does not include settings where people are distributed into multiple rooms or buildings, such as schools, universities or workplaces. At Cumberland College learning typically takes place in smaller class sizes. At this time, all Cumberland College classes will continue as scheduled.
The Chief Medical Health Officer orders that no events of over 50 people with speakers or attendees who have travelled internationally in the last 14 days take place.
Retail locations and Faith-based organizations are exempt, however, they should have measures (such as crowd size monitoring) that support safe social distancing and should seek guidance from the local medical health officer if necessary
Effective immediately, people who have travelled outside the province in the previous 14 days or have acute repository or flu-like symptoms should avoid visiting long term care homes and hospitals.
The Government of Saskatchewan also imposed new policies for its employees with regard to employee travel, self-monitoring and self-isolation procedures.
The Chief Medical Health Officer strongly recommended all employers and individuals across the province adopt these measures to limit the spread of COVID-19 in Saskatchewan, protect residents from exposure to the virus and reduce the impact of COVID-19 on the health system.
All institutions, as well as the Ministry of Advanced Education, will continue to follow the lead of the province's emergency response officials in their response to COVID-19. We will also continue to monitor developments at other educational institutions across the country in order to adjust our response as necessary. The following links provides information from the larger Saskatchewan post-secondary institutions.
https://saskpolytech.ca/coronavirus.aspx
https://www.uregina.ca/hr/hsw/Coronavirus/index.html
https://www.saskatchewan.ca/government/health-care-administration-and-provider-resources/treatment-procedures-and-guidelines/emerging-public-health-issues/2019-novel-coronavirus
For further information:
Media Inquiries - Mark Hoddenbaugh, President CEO- mhoddenbagh@cumberlandcollege.sk.ca
Cumberland College Staff Inquiries - Lynn Verklan, Director of Finance and Administration - lverklan@cumberlandcollege.sk.ca
Cumberland College Student Inquiries - Brenda Mellon, Manager of Marketing and Continuing Studies - bmellon@cumberlandcollege.sk.ca