Giving Tuesday
November 30, 2020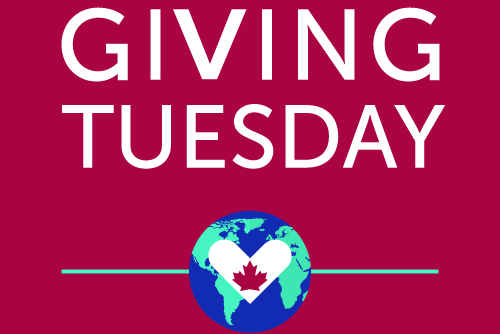 Cumberland College is hosting a scholarship drive on Giving Tuesday! Each year, Cumberland College brings a wide range of post-secondary opportunities right to the doorsteps of our local students. Timely in-demand programs, conveniently located and taught by knowledgeable and supportive instructors are our trademarks. We go above and beyond to give our students a quality educational experience that rivals that of our urban counterparts and maintaining a vibrant awards program is one of our top goals ….but we can't do that alone. We rely on the generosity of donors from our local communities to build our awards program. People like YOU. For a student, receiving an award is not only a welcome financial boost, but this year, being selected for an award is like receiving a virtual pat on the back, providing acknowledgement for a job well done and encouragement to keep up the good work! Our students have adapted to an entire new way of learning and we marvel in their resilience, dedication and success. They deserve a virtual pat on the back! On Giving Tuesday, we invite you to become part of something global simply by giving local.
GivingTuesday is a global giving movement that has been driven by individuals, charities, businesses and communities across Canada and in countries around the world. Just as Black Friday kicks off the holiday shopping season, GivingTuesday is the opening day of the giving season. GivingTuesday, the global day of generosity, continues to gain traction across the country in its eighth year, with thousands of partner organizations and millions of Canadians expected to take part. Since 2013, GivingTuesday has united millions of Canadians to support and champion the causes they believe in and the communities in which they live. The impact of GivingTuesday goes well beyond charitable donations, inspiring giving in all its forms. From coast to coast to coast, people are embracing this day as an opportunity to raise money for local charities and nonprofits, run food and clothing drives, give blood, encourage kindness, help a neighbour and celebrate generosity. At a time when we are all experiencing the pandemic, GivingTuesday is an opportunity for people around the world to stand together in unity—to use their individual power of generosity to remain connected and heal. So far more than 7,500 Canadian charities, businesses and community groups have used GivingTuesday to rally generosity and help make the world a better place in countless ways. Around the globe there are official GivingTuesday movements in over 70 countries, including Australia, Brazil, Kenya, Slovenia, Tanzania, the UK and more.
To donate online, go to: Giving Tuesday | GivingTuesday is a National Giving Day Charitable tax receipts provided.
Cumberland College will also be recognizing the contributions of their generous donors through a Thankful Thursday "Unselfie" social media campaign.