Agriculture Science Certificate Lunch and Learn
March 19, 2021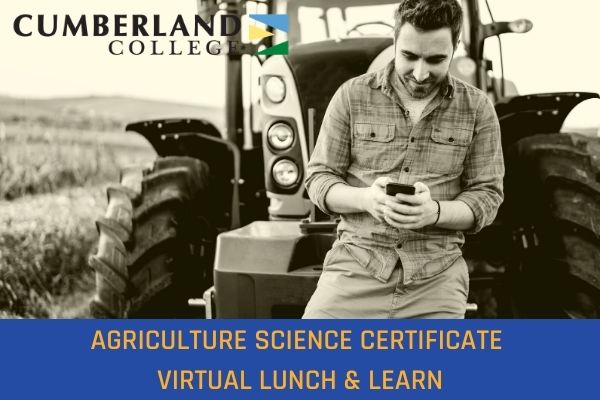 Join us on March 23, 2021 at 12:15pm for a half hour Agriculture Science Certificate lunch and learn.
The Agriculture Science Certificate accredited through Lakeland College will be offered for the second year at the Melfort campus.
This program focusses on crop production and learning common skills for modern agricultural operations such as:
computer training
keeping accurate business records
using up-to-date technology such as GPS.
Join us to learn about the program, employment opportunities, tuition, and the ability to ladder into a diploma or a degree.
Link to lunch and learn: https://cumberlandcollege-sk-ca.zoom.us/j/86102364878