Cumberland College YBEX Winners 2021
June 3, 2021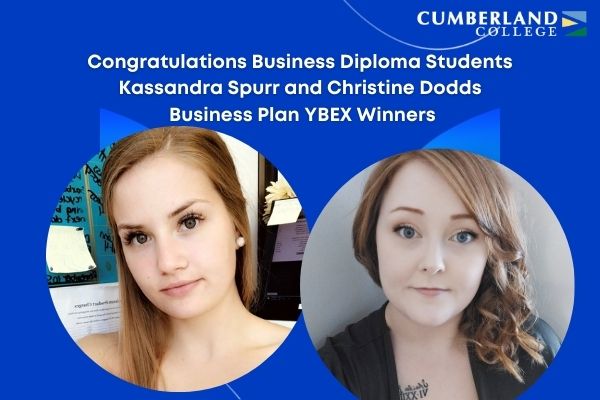 Congratulations to Cumberland College Business Diploma students Kassandra Spurr and Christine Dodds on their recent YBEX Awards!
Kassandra was the $250 first place winner - Business Plan Individual Out of School for her "Poppers DayCare" Business Plan.
Christine Dodds received second place in the same category for "Chrissy's Accounting" and was awarded $150.
Community Futures gives the value of 50% of the prizes awarded to the College. This is awarded to a future Business Student as a Scholarship. Thank you to Kassandra and Christine for their success that allows the College to pay it forward to future Business Diploma Students.