International Education Week
November 14, 2022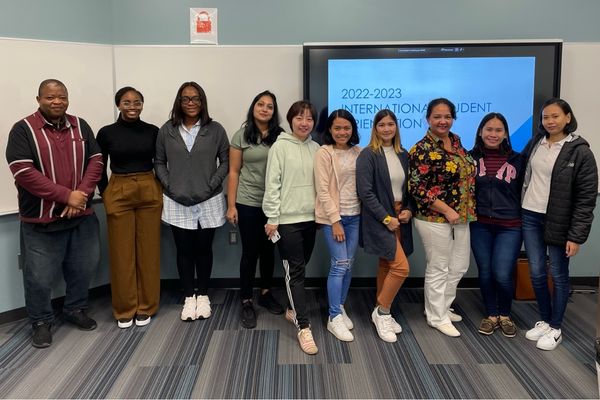 2022 Cumberland College International Students
The Government of Saskatchewan is showcasing the benefits of international education for students and communities by proclaiming International Education Week from November 14 to 18, 2022. The week is celebrated by over 100 countries each year.
"International students bring global perspectives into classrooms, enrich our culture and create bridges between their homes and ours," Advanced Education Minister Gordon Wyant said. "This week highlights the importance of international education in building a global community, creating opportunities for research and innovation and supporting the growth of our economy."
Prior to the pandemic, international students contributed more than $252 million annually to Saskatchewan's economy.
Cumberland College boasts 13 international students currently attending programs including Continuing Care Assistant (CCA), Business Diploma and Office Administration. Approximately eight more international students are expected to join the CCA program in Melfort this January.
To celebrate the week, all staff and students are invited for cake and Coffee:
Melfort Campus - Tuesday, Nov 15 at 10 am
Tisdale Campus - Wednesday, Nov 16 at 1:45 pm