Cumberland College Expands Health Programming for 2023
March 21, 2023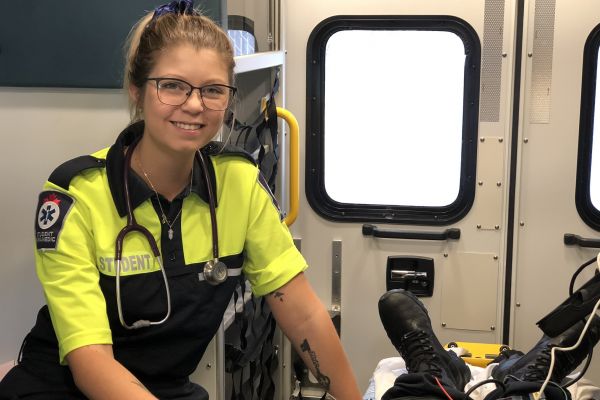 As part of Saskatchewan's Health Human Resources Action Plan, Cumberland College has been selected to expand their health programming for the 2023-24 academic year. An immediate initial investment of more than $5.5 million will help create over 550 new post-secondary training seats across 18 healthcare training programs throughout the province. Locally, Cumberland College will see an increase in the total number of seats for the Continuing Care Assistant (CCA) programs and the addition of a Primary Care Paramedic (PCP) program for the 2023-24 academic year.
"We are excited and proud to train more students in these two programs because we know our region desperately needs more skilled workers," says Interim Cumberland College CEO & President, Alison Dubreuil. "As a regional college, our mandate is to provide education and training to students in our region that enables our communities to thrive." According to Dubreuil, the PCP program was last offered at Cumberland College in 2019-2020.
The program will run out of Cumberland's Nipawin campus with an expected enrolment of 12 students. Jeff Fisher, Chair of Post-Secondary Education for Cumberland College, explained that the small class size ensures students get adequate instructor support. "This is an intense program with a great deal of hands-on learning involved, so we take great pride in being able to provide personalized support to our learners in order to help them meet success in their program and beyond."
In terms of community support, the program is met with both excitement and relief. According to Jessica Brost, owner/operator of North East EMS, there is a significant demand for PCPs in the area. "There are paramedic positions open in every service in the NorthEast region" says Brost. "Paramedics can now educate, train and work close to or in their home communities. Hopefully this entices people who were thinking about becoming a paramedic but moving away wasn't feasible."
To find out more or to apply to either the PCP or CCA program, visit our website at cumberlandcollege.sk.ca. Cumberland College will be hosting a series of Open House events in early April where those interested can find out more about all of the programs that Cumberland College offers. More information on these events can also be found on their website.
About Cumberland College:
Since 1975, Cumberland College has been providing high quality training and education programs for adults in northeastern Saskatchewan. Campuses are located in Nipawin, Melfort, and Tisdale.
-30
For more information contact:
Lynette Gerski
Marketing Coordinator
Cumberland College
Phone: 306.752.8110
Email: marketing@cumberlandcollege.sk.ca
www.cumberlandcollege.sk.ca