Saskatchewan Life
Saskatchewan, referred to as "The Land of Living Skies", has a rich mix of history and culture. Saskatchewan became a province of Canada in 1905 and currently has 1.1 million residents. The province is located in western Canada between the provinces of Alberta and Manitoba, and directly north of the U.S. states of North Dakota and Montana. Historically Saskatchewan's economy was primarily associated with agriculture. Recently, however, mining and natural gas have become key facets to the economy. As such, Saskatchewan ranks second in Canada in GDP per capita by province and consistently has one of the lowest unemployment rates in Canada.
While in Saskatchewan, be sure to experience the many wonders of the province:
Experience four very distinct seasons

Visit some of the many lakes and natural attractions

Try winter sports: curling, skating or skiing

Witness breathtaking sunsets

Enjoy wide open spaces and fresh air

Watch the Northern Lights dance across the sky
Although Saskatchewan is the sunniest province in Canada with an average of 2500 hours of sunshine per year, the climate is varies from one extreme to another. Saskatchewan has four distinct seasons, spring, summer, fall and winter. It is important to learn about the weather to know how to dress appropriately and enjoy each season.
Summer temperatures are normally between 20 – 25 °C, but can frequently reach the mid to upper 30s. In the driest and coldest winter months (January and February), night-time temperatures normally range from -15 to -25°C, while daytime temperatures range from -5 to -15°C. Winter temperatures can fall as low as -30 to -40°C but this usually lasts only a few days. Although the lower temperature can be a bit of shock for international students who come here from warmer climates, winter can also be a highly enjoyable season with many outdoor activities to engage in. There are a wide range of winter sports you can try out for the first-time, many winter events to experience and just being out and about enjoying the outdoors. How much you are able to enjoy winter depends a great deal on the clothes you wear. A good winter coat, boots, mitts, toque and a scarf are staples in most Canadians' wardrobes. In spring and fall, temperatures might be around 0°C at night, and rise to 14°C during the day.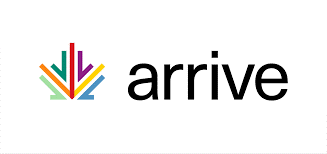 The Arrive website is a webiste for newcomers to Canada. A great introduction to Saskatchewan for Newcomers can be found on this site.