Alumni Stories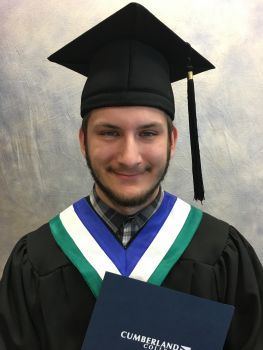 Sheldyn Moore
Recreation and Community Development
"The primary reason I choose Cumberland College for my education because it was close to my home. I was able to live at home the first year, save money, and not be homesick. It made for an easier adjustment for me to start post –secondary. "
Sheldyn graduated from Star City School in June 2017. In the fall of the same year, he enrolled in the Recreation and Community Development program at Cumberland College in Tisdale. Sheldyn knew he wanted to start his post-secondary education close to home so saw this as an opportunity to take the first year of the Sask Polytechnic Diploma in his home community. When we asked Sheldyn to tell us about his choice to study at the college he said, "My experience at Cumberland College was great. I could ask questions of anyone, like the advisor, front desk person, or instructors, and they would be willing to help. The small class sizes were easy to work with. I really got to know my classmates; we knew each other's interests and passions. I would often go into class early and the staff would open up the computer lab for me, allowing me to work before class and keep up with the demands of the program. I received a $500 award in March. The money definitely came in handy!"
Sheldyn said the workload of the Recreation and Community Development program are demanding. The first semester has 10 classes and the second term 9 but if you keep organized, you can handle it. "Coming to school early each day helped me get a head start on my school work." His advice to future students is, "Make sure you have a well thought out and organized plan of attack that is long term. Don't be afraid if this plan fails when exams come around." At the graduation ceremony in May Sheldyn continued to provide advice as he gave the class address for his program.
Sheldyn worked at Beeland Co-op lumber yard for the summer and then will relocate to Saskatoon to take the 2nd year of his program on campus. Congratulations on your achievements, Sheldyn and we wish you well in the next part of your program.
Sheldyn took
Certificate/Diploma
classes while attending Cumberland College.