Alumni Stories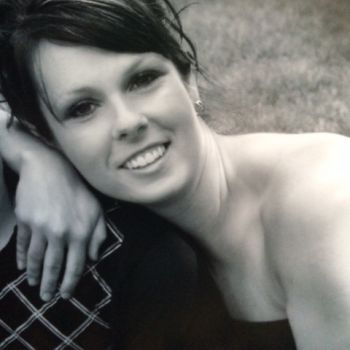 Angela Black
Practical Nursing
"Nursing has given me the strength and confidence that I didn't see in myself. I excelled in my studies way beyond what I ever imagined. "
Angie, a graduate of Porcupine High School, now lives and farms in Northeast Saskatchewan. As a wife and mother of two, Angie chose Cumberland College for her Practical Nurse training because it was close to home. Angie knew, "leaving my family was not an option nor did we have the finances to pay for extra accommodations. Being able to stay in my hometown and go to school gave me the best of both worlds."
I feel that being in a small classroom setting allowed students to learn on a more personal level. Instructors were able to offer theory classes with a variety of learning styles to better meet the needs of their students. If there was somebody who was experiencing difficulty, their needs were quickly identified and support services were efficiently provided. Like many students, financial burden was always a big stressor. "I was awarded a few scholarships while attending Cumberland so I was grateful for the help taking a little bit of the financial burden off my shoulders."
Angie remembers the Practical Nursing workload as being very heavy. "I had to really find a balance between family life and my studies. I was given a lot of support and encouragement from family and friends. I was also able to teach my kids the value of hard work and success. They watched me put in countless hours of homework and saw how hard I had to work. They now understand the value of education."
Her advice to current and future Cumberland College students is, "School is not always easy but it is very satisfying. To accomplish something I never thought I could do is an amazing feeling. Keep at it and don't look too far ahead … take a breath and focus on one day at a time."
Angie is currently finishing her clinical practicum at Melfort Hospital and then plans to work in acute care in her hometown. When asked to reflect on her decision to work in health care, Angie said, "I gained so much knowledge and personal growth. I am passionate about helping those in need and my career choice fits me perfectly." We are glad that Angie chose Cumberland College to take her training and pleased she will be a Licensed Practical Nurse serving our health care needs in Northeast Saskatchewan.
Angela took
Certificate/Diploma
classes while attending Cumberland College.