Alumni Stories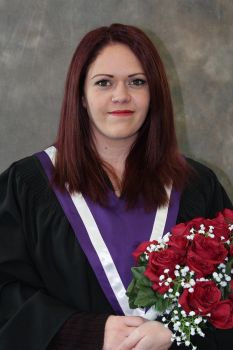 Angela Stuart
Continuing Care Assistant
"The Support Staff at Cumberland College are amazing! The Scholarship Program is a huge help! "
Cumberland College has had the pleasure of having Angela in two of our programs. Angela graduated from the Adult Basic Education Program in 2013 and then took the Continuing Care Assistant program in Melfort during the 2017-18 program year graduating in May 2018. Angela said that being a mom of three required additional thought before enrolling in school. She chose to attend Cumberland College for her training because it was close to home, had small classes and from her experience with ABE, she knew the staff was fabulous staff. Taking classes in Melfort meant she did not need to relocate and could keep her children in their home community so they could maintain their routine. Staying at home also meant Angela qualified for Cumberland's Awards Program. Angela graduated from the CCA program in May 2018. Angela said, "the lab days and the practical, hands-on experiences in my program provided some of my favourite memories at the College".
Angela is currently employed as a CCA at Parkland Place in Melfort. Her advice to current and future students is, "Persevere! Good things don't come easily, so don't give up!" We wish you every success in your chose field Angela. Thank you for choosing to take your training at Cumberland College.
Learn more about Cumberland College's Continuing Care Assistant Program
Angela took
Certificate/Diploma
classes while attending Cumberland College.