Elder-in-Residence Program
Cumberland College would like to acknowledge that the College is located on Treaty 4, Treaty 5, and Treaty 6 territories and upon the Homeland of the Métis Nation of Saskatchewan - something that very much influenced our College's history and development and will continue to be important for our collective future.
We are all Treaty People
Cumberland College is pleased to have Elders and Knowledge Keepers to offer support and guidance to our students and staff. They are one of our most valuable resources and are the keepers of sacred stories, songs, language, culture, and traditions that formulate the basis of understanding that we are all Treaty People. Through our Elder-in-Residence program, Elders are foundational to our desire to create an inclusive and respectful learning community for all.
The Elders-in-Residence program is multifaceted and is woven into the fiber of the College. The Elder's role continues to grow and evolve with time:
Build relationships with both Indigenous and non-Indigenous campus community
Promote respect and understanding of Indigenous Culture and Traditions
Enhance cultural understanding and perspective
Provide mentorship to students and staff
Promote harmony and respect through increased knowledge
Assist with discussion on areas of access and retention of Indigenous students
Assist faculty and staff with the means to build capacity in the areas of cultural understanding and truth and reconciliation
For an appointment with an Elder, please contact your campus advisor.
Meet our Elders and Knowledge Keepers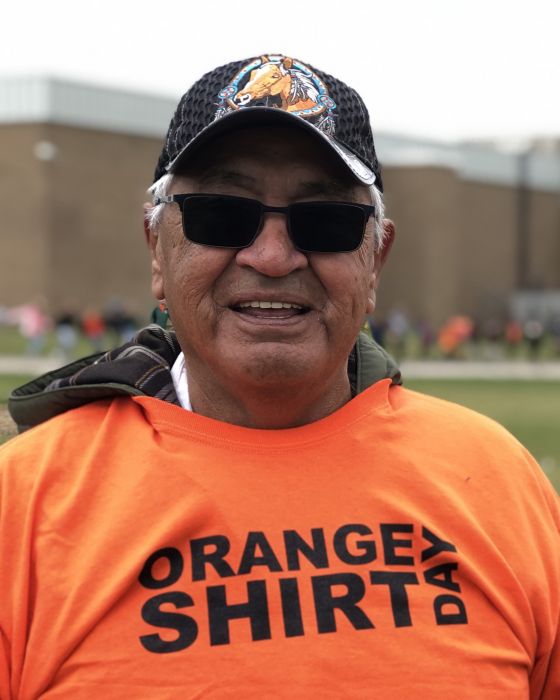 Elder Riley Burns, James Smith Cree Nation (Melfort Campus)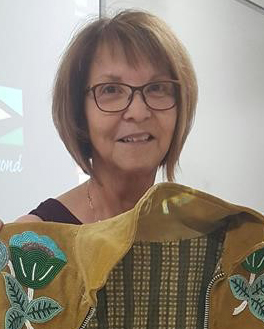 Elder Ethel Lee Colby, Saskatchewan Metis Nation ER II (Melfort, Nipawin and Tisdale Campuses)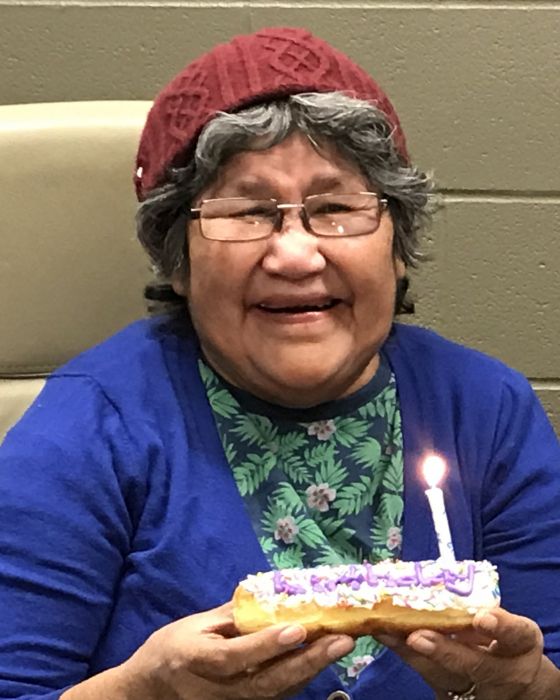 Elder Kathleen McLean, Red Earth Cree Nation (Nipawin Campus)
In Memorium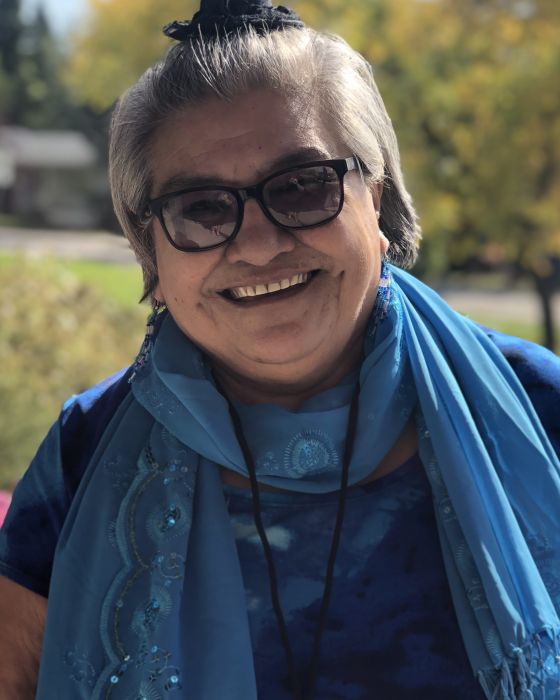 Knowledge Keeper Louise Smokeyday, Kinistin Saulteaux Nation

Elder Evelyn Burns, James Smith Cree Nation
Memories from many special events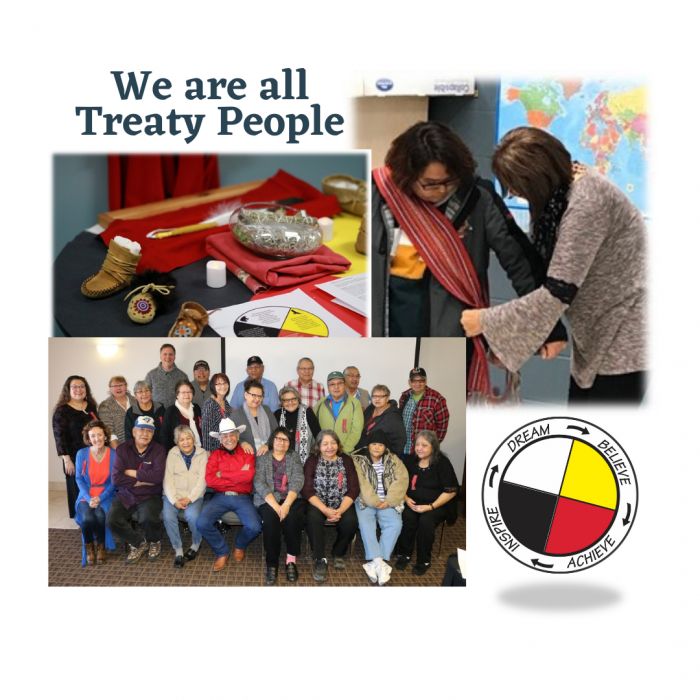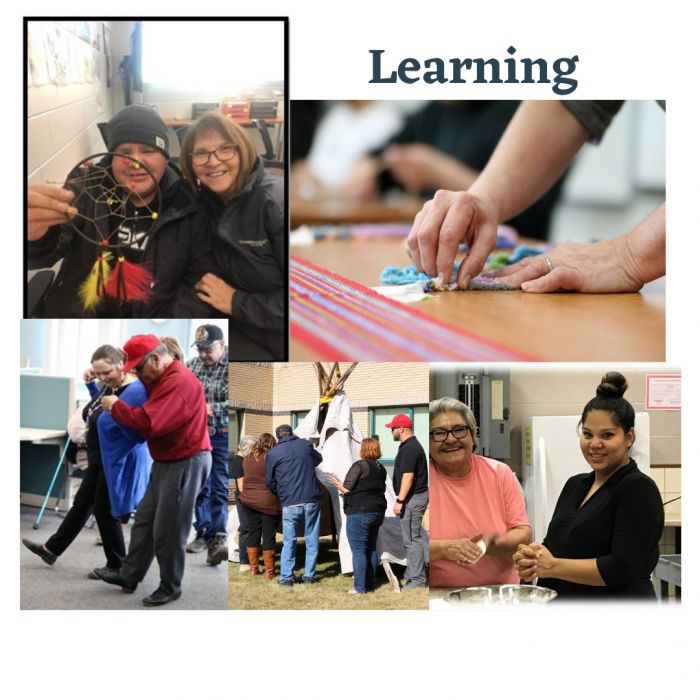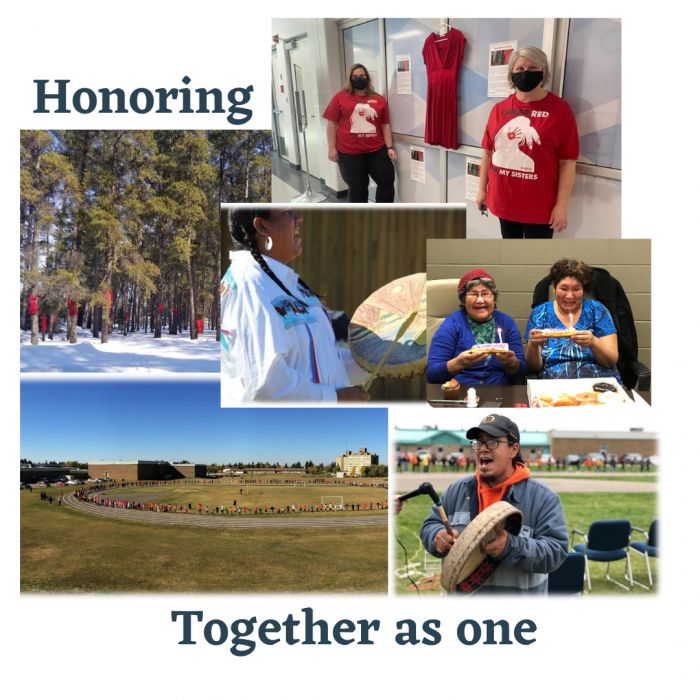 The Elder-In-Residence program has been funded in part by: