Bookkeeping Certificate
Program Start:
5 February 2024
Application Deadline:
31 January 2024
Location:
Online
Credit Granting Institution:
None
Overview: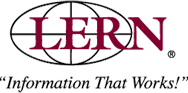 How do you manage the finances of a business? Whether you are an entrepreneur, running a family business, or just looking to advance your career and add to your skill set, this LERN Bookkeeping Certificate will provide you with the knowledge needed to measure, and manage, the financial health of your business. This program focuses on cash basis accounting.
No one will care more about the financial health of your business than you! It's imperative that you understand how the process works and are able to complete the accounting cycle accurately and in a timely fashion. Even if you plan to outsource your bookkeeping needs, you should still understand how the process works. No one should be clueless when it comes to the finances of their business!
This certificate includes the following courses:
Understanding Debits and Credits
General Ledger and Month End Procedures
Closing Procedures and Financial Statement
Check out the funding opportunities available!
Our professional certificate programs may qualify for the Canada Training Credit, Canada-Saskatchewan Job Grant or other sources of funding.
Register today!
Requirements:
Number of hours: 48
Tuition:
$665*
*Note: Tuition, Books and Supplies, Health and Dental amounts are approximate, based on last year's program and may change at anytime.
Notes:
*GST and PST will be added to the tuition cost.
Note: all Professional Development Certificates are non-credit/non-academic and do not offer course credit at the Universities, Sask Polytech, or other academic institutions.
This course is not eligible for International admission.

Note: You will need Adobe Reader installed to view pdf documents.