Data Analysis Certificate
Program Start:
5 February 2024
Application Deadline:
31 January 2024
Location:
Online
Credit Granting Institution:
None
Overview: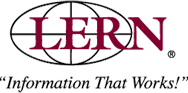 Data Analysis is quickly becoming one of the most sought-after skills in the workplace. Companies have vast amounts of data, but it is rare to have someone with the ability to analyze that data to see trends and make predictions. Add a whole new skill set to your portfolio and make a big difference in the success of your organization by acquiring data analysis skills. LERN offers an online Data Analysis Certificate.
Begin with getting a basic understanding of how to analyze data in a business setting. Then learn how many of your business decisions involve comparing groups for differences. You will know the statistics behind these group differences and relationships. Finally, you will find out how to perform inquiries that will be useful to your business or organization and have the skill necessary to communicate these results through graphs and text that your fellow employees will understand. Whether your business is home based or a large company, this certificate will take you to the next level where important decision-making is concerned.
This certificate includes the following courses:
Introduction to Data Analysis
Intermediate Data Analysis
Advanced Data Analysis
Check out the funding opportunities available!
Our professional certificate programs may qualify for the Canada Training Credit, Canada-Saskatchewan Job Grant or other sources of funding.
Register today!
Requirements:
Number of hours: 48
Tuition:
$665*
*Note: Tuition, Books and Supplies, Health and Dental amounts are approximate, based on last year's program and may change at anytime.
Notes:
*GST and PST will be added to the tuition cost.
Note: all Professional Development Certificates are non-credit/non-academic and do not offer course credit at the Universities, Sask Polytech, or other academic institutions.
This course is not eligible for International admission.

Note: You will need Adobe Reader installed to view pdf documents.