Digital Marketing Certificate
Program Start:
5 February 2024
Application Deadline:
31 January 2024
Location:
Online
Credit Granting Institution:
None
Overview: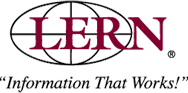 Come get a fundamental introduction to eMarketing, including improving email promotions, analyzing your web site traffic, doing search engine optimization, and how to successfully employ online advertising. LERN offers an online Digital Marketing Certificate.
Relevant for any type of organization, including businesses, companies, non-profits, and government agencies. No eMarketing experience or expertise is necessary. If you are already at an advanced level, your instructors are experts and can provide the latest most advanced information and answer your toughest questions.
This certificate includes the following courses:
Improving Email Promotions
Boosting Your Web Site Traffic
Online Advertising
Check out the funding opportunities available!
Our professional certificate programs may qualify for the Canada Training Credit, Canada-Saskatchewan Job Grant or other sources of funding.
Register today!
Requirements:
Number of hours: 48
Tuition:
$665*
*Note: Tuition, Books and Supplies, Health and Dental amounts are approximate, based on last year's program and may change at anytime.
Notes:
*GST and PST will be added to the tuition cost.
Note: all Professional Development Certificates are non-credit/non-academic and do not offer course credit at the Universities, Sask Polytech, or other academic institutions.
This course is not eligible for International admission.

Note: You will need Adobe Reader installed to view pdf documents.