Website Coding Certificate
Program Start:
5 February 2024
Application Deadline:
31 January 2024
Location:
Online
Credit Granting Institution:
None
Overview: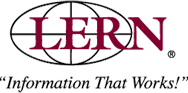 Coding is becoming one of the most in-demand skills in the workplace today. As a result, coding has become a core skill that bolsters one's chances of becoming a higher value to organizations. The highest demand is for programming languages with broad applicability. LERN offers an online Coding Certificate with an emphasis on the basics of creating websites.
Begin by getting introduced to the basics of computer programming and various programming languages. Then go to the next level and acquire all the basics of HTML and CSS. You will learn the relationship between these two industry-standard web page coding languages and the step by step process of hand coding and building web pages. Finally, discover the advanced features of CSS and learn how to use this very powerful language.
Students must take the Coding Certificate classes in the below order:
Introduction to Coding
HTML Fundamentals
CSS Fundamentals
Check out the funding opportunities available!
Our professional certificate programs may qualify for the Canada Training Credit, Canada-Saskatchewan Job Grant or other sources of funding.
Register today!
Requirements:
Number of hours: 48
Tuition:
$799*
*Note: Tuition, Books and Supplies, Health and Dental amounts are approximate, based on last year's program and may change at anytime.
Notes:
*GST and PST will be added to the tuition cost.
Note: all Professional Development Certificates are non-credit/non-academic and do not offer course credit at the Universities, Sask Polytech, or other academic institutions.
This course is not eligible for International admission.

Note: You will need Adobe Reader installed to view pdf documents.