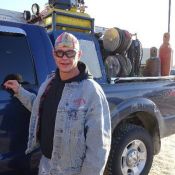 "Cumberland College was just the first step in my journey to becoming the new and improved version of myself. "
As a child, I was not a big fan of school. Needless to say, once I was done, I was d-o-n-e and set out to begin my life as a self-made man. Over the years, I enjoyed some gr...

Click to read Brent's story...